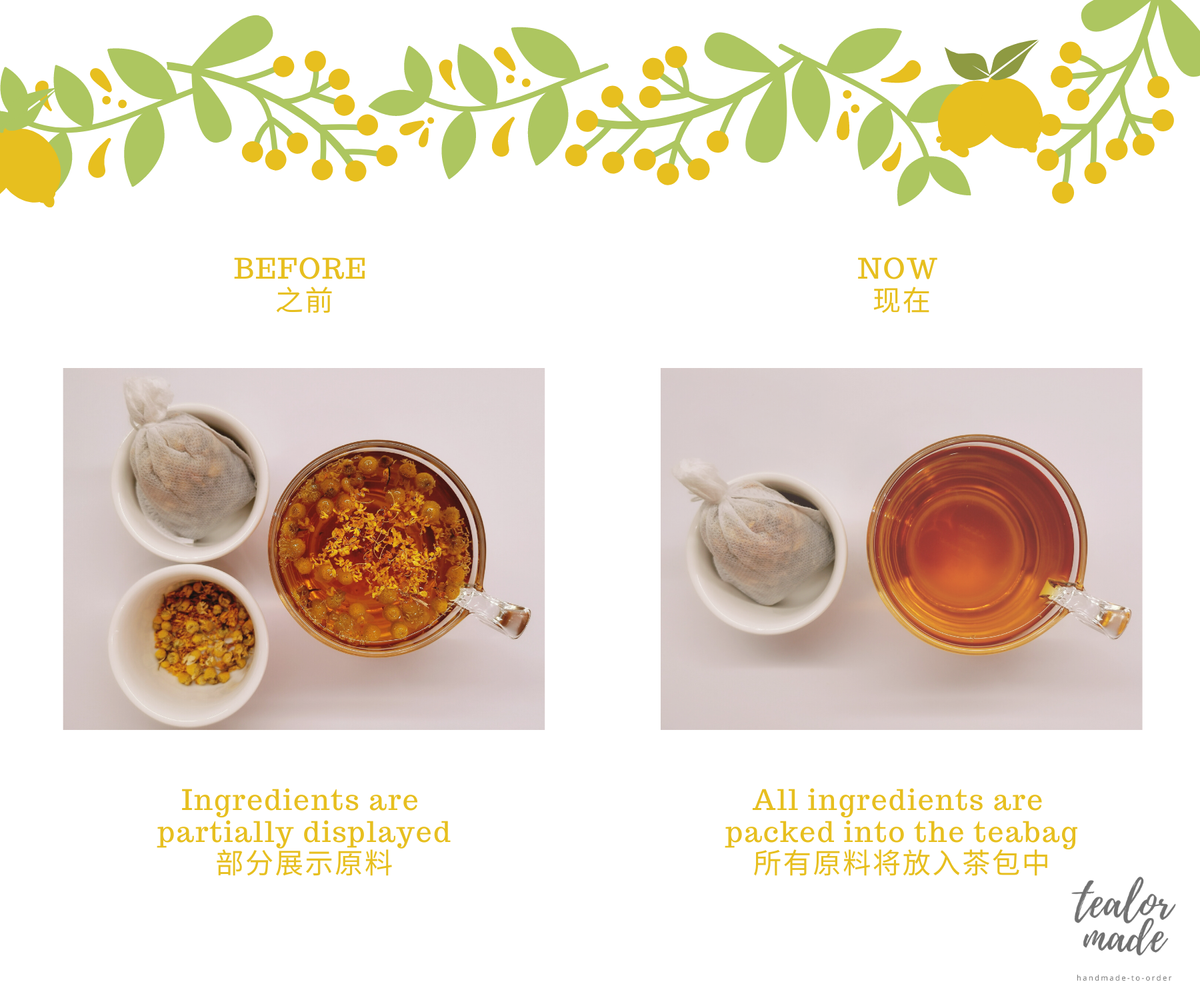 After much hearing from our valued shoppers with regards to the partially displayed ingredients issue. We understand your concern and we hear you!
Therefore with effective from 20th July 2020, all ingredients will be put into the teabag for your convenience (Traditional Tea series).
Except for ingredients that are naturally sticky, such as goji berry, dried longan, dried fruits, red date & such. But if you prefer to have part of the ingredients displayed (like before), please drop us a note in your order, we will make it according to your request.
Thank you for helping us to improve!
我们从顾客群里收集了很多关于部分原料展示带来的不便。 经过多次的讨论,我们明白也听取了您的意见!
从7月20日2020年起,所有(传统茶系列)的原料将放入茶包中以方便准备及饮用。
除了那些在室温或高湿度会产生天然粘性的原料,例如枸杞,龙眼干,水果干类,红枣等。但如果您仍然希望将部分原料被展示(如前)请在订购时注明,我们将按照您的要求准备。
谢谢你们的意见,我们会继续做到最好!