Lemon & Lemongrass Tea 柠檬香茅茶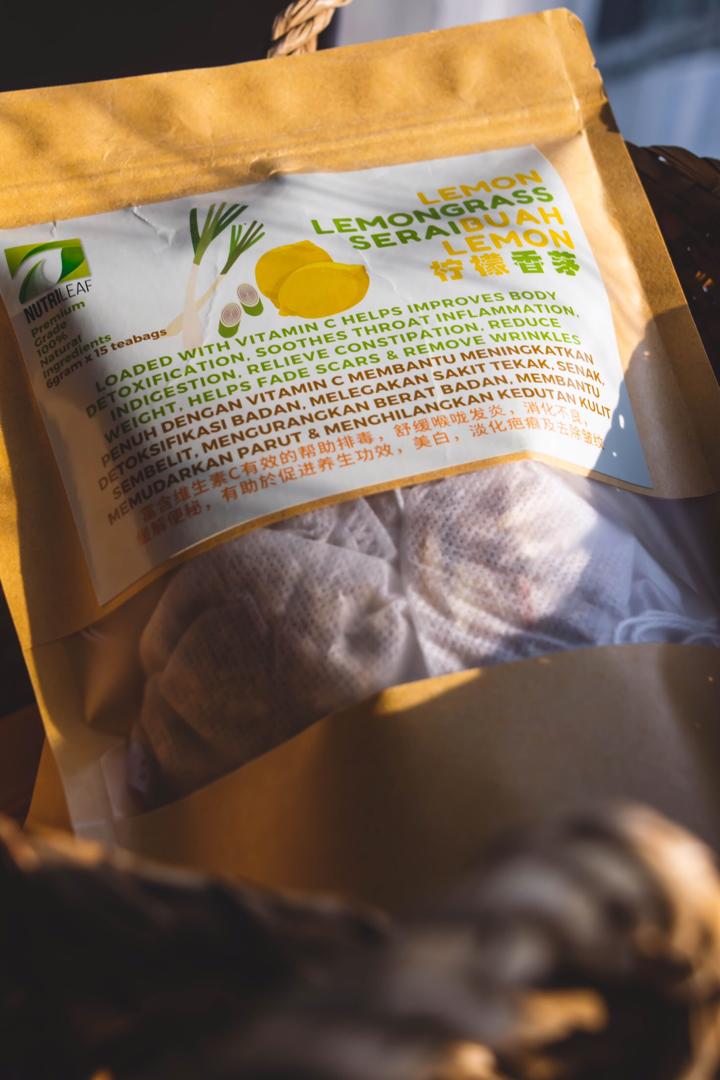 Lemon & Lemongrass Tea, a refreshing and delightfully healthy beverage. The citrusy flavors of lemongrass blend beautifully with lemon, loaded with benefits for general health and well-being.
They are both excellent sources of Antioxidant & Vitamin C that help to strengthen our immune system in preventing cancerous growth. And potassium that stimulates blood circulation, lowers blood pressure, detoxing, and cleansing us from within. By improving the blood circulation, it clears up our skin, treats oily textures, and also works on treating eruptions like acne, pimples, and eczema.
Take this tea into your diet plan as it helps in boosting metabolism makes digestion easier, burns more calories, and keeps you vitalized.
Other benefits
Relieving bloating & constipation
Lowering cholesterol
Anti-inflammatory
Prevent kidney stones
Lose weight
What's inside?
6gram x 15 teabags
Note
For Quality Assurance, we ONLY produce according to confirmed orders & quantity that currently sufficient for weekly demand. We DO NOT overproduce or stock up ready-made tea. That means weekly fresh production! Bulk orders will take at least 3 - 5 days for production before shipping or delivery.
柠檬香茅茶,一种令人耳目一新的健康饮料。柠檬草的柑橘香与柠檬完美融合,并有益于身体及养生效果。

两者都是抗氧化剂和维生素C的极佳来源,有助于增强人体的免疫系统来预防癌症的生长。富含了钾可促进血液循环,降低血压及帮助人体内排毒有效的洁净皮肤,治疗油性质地,还可以治疗痤疮和湿疹。

将此茶纳入饮食计划中,因为它有助于促进新陈代谢,帮助消化,燃烧更多的卡路里,并使您充满活力。
额外好处
缓解腹胀和便秘
降低胆固醇
消炎
预防肾结石
帮助减肥
包装内含
6克x 15茶包
注意
为了保证质量,我们每周只生产足以满足市场的需求量和仅根据已确认的订单而产。从不大量生产也没有多储存现成的茶,因为我们坚持每周新鲜生产!批量订单需要3-5天完成后发货。
---